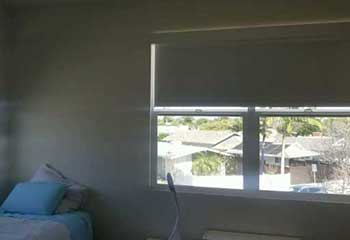 Blackout Curtains
Customer Issue: Ms. Bowman's apartment has a lot of street lights and otherwise right outside, which made it hard for her to sleep.
Our Solution: Ms. Bowman felt that blackout curtains would be an excellent choice for her apartment after we showed her various types of blackout window treatments. Her studio apartment has enough space to let the curtains fully breathe and not feel cramped, and were a classically beautiful look as well. Thanks to us custom making them, they fit precisely in the windows to completely keep out all light.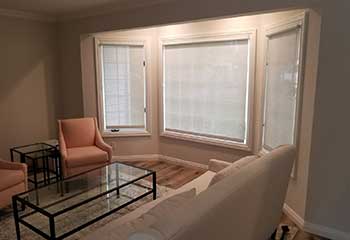 Motorized Blinds for Bay Windows
Customer Issue: The customer's bay windows were allowing in too much heat without covers and causing the air conditioner to run frequently, as well as making the area uncomfortable to sit in.
Our Solution: After consulting with Mr. Griffin, our experts helped him find the perfect blinds suited for his bay windows that could also be operated using his smartphone thanks to motorization. This way he could easily open and close them as needed. They were made to the measurements of each window and installed right away.
Bradley Griffin
- Fairfax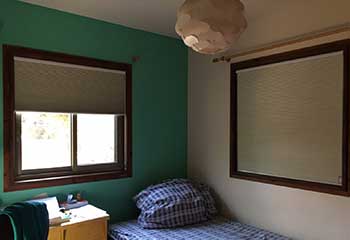 Cellular Shades
Customer Issue: It was Mr. Williamson's goal to utilize cellular shades in order to lower his energy bill. He'd read up on it online and decided it was an affordable way to reduce some of his monthly expenses.
Our Solution: This customer knew exactly what he wanted, so the consultation was very brief. He chose triple layered cellular shades with a dappled texture for his bedroom and our team proceeded to craft and install them for him within a week.
Chester Williamson
- Glendale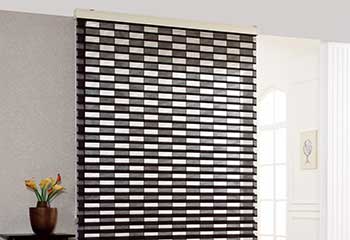 Motorized Sheer Roller Shades
Customer Issue: This customer wanted dark-hued coverings for his large living room windows and also wanted to control them remotely.
Our Solution: The simplicity and neat look of roller shades were what Mrs. Twambly wanted. She chose a dark sheer color and elected to have her new shades motorized so she could use Alexa to control them via voice commands.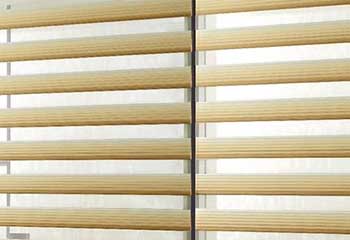 Faux Wood Blinds
Customer Issue: Ms. Backal was looking to add new wood blinds to her bathroom windows, but didn't want to have to treat them for moisture or to have to deal with maintenance at all.
Our Solution: Our team showed Ms. Backal a range of faux wood blinds with various textures and colors that she loved. After measuring her windows and then crafting the set of wood-like treatments she chose, our installation team returned to her home and fitted her new blinds over both windows.
Jeanine Backal
- Culver City